Shopping Basket
Your Basket is Empty
There was an error with PayPal
Click here to try again
Thank you for your business!
You should receive an order confirmation from Paypal shortly.
Exit Shopping Basket
OUTLAW KATE: UP TO NO GOOD* SINCE 1965
| | |
| --- | --- |
| Posted on 31 October, 2012 at 15:16 | |
originally posted by Katherine at 23rd August 2012 at 18:51
Race Day 5: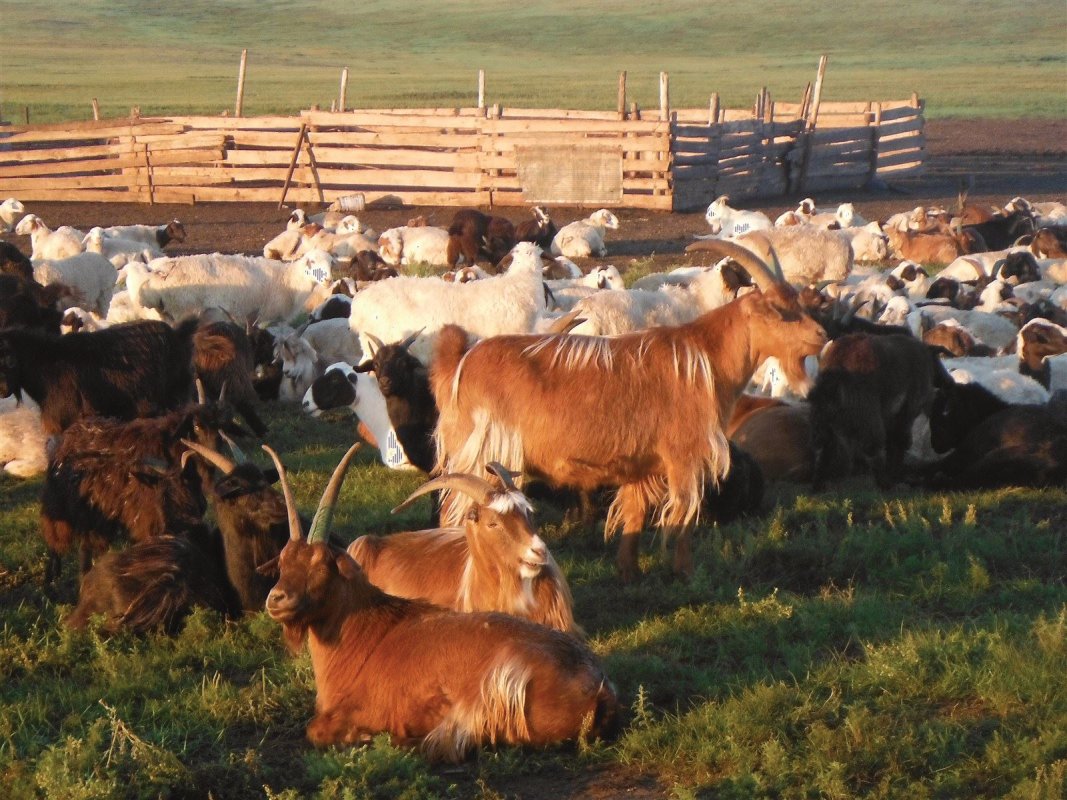 Good morning, your fresh milk is served
We were up and at 'em by 5am the next morning, having been told by Charles to be at the horse line by 6:30 at the latest. Morning routine finished, bag and saddle packed and ready to go, Anne, Ronald and I were the last to choose our horses as everyone else had chosen the night before. "What do you mean we only get to choose two crazy horses and one that looks like a cross between a cow and a donkey?" we asked. It turned out that there were not enough horses on the line for us, and they had to go over to the neighbour's to fetch a few more. This put us a good hour behind the others leaving the horse station; we were told that we could use this hour as an extra hour of riding in the future if we chose, kind of like a "reverse penalty". Not much we could do about it but to ride faster, so off we went in the spirit of "roll with it if there's nothing else you can do."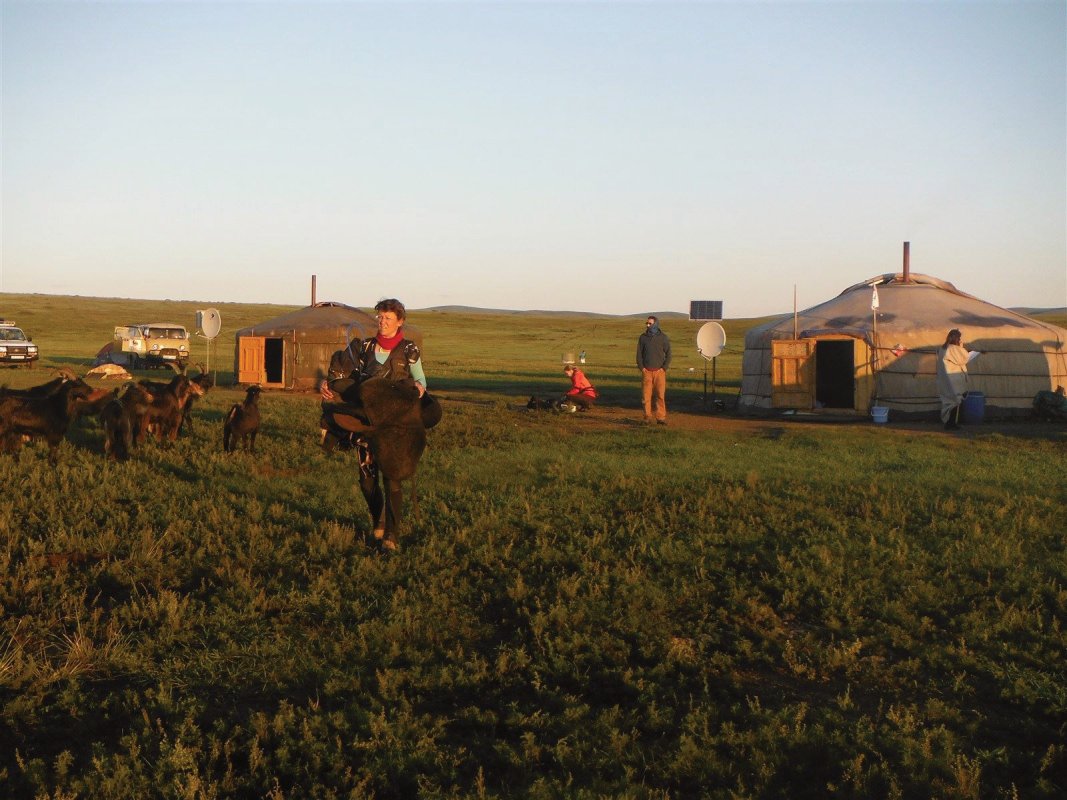 Eveline makes her way to the horseline for another day of fun on the trail
We caught up to the rest at the next horse station, did a quick turn around, acquired some decent horses and set off with Erik and Ivo in our group once again. It seemed a quick trip to the next station even given the fact I was riding a slow horse (George had actually set out on him earlier, but took him back to the horse station, saying he was one of the worst horses he had been on); another quick turn around, and we were off on the final leg of the day to HS12, rumoured to be situated by a beautiful lake.
This leg found me riding "Donkey" from the movie "Shrek". How did he get to Mongolia? I wondered, but made the best of it anyways. As everyone else cantered/raced most of the way, I plodded along, the frustration of being left behind occasionally interspersed with terror as "Donkey" decided to bolt off into the desert-y type landscape. "Damn you! I hope your dragon girlfriend eats you!" I told him on occasion. It kept the humour going at least, and I arrived at HS12, at the bottom of a steep hill, by a lake, at 8:45pm, a few minutes ahead of the others who had stopped to take photos and video of the scenery. I personally couldn't wait to dismount the beast, and it was one of the few truly beautiful legs of the race that was negated for me by having to ride an unsavoury horse.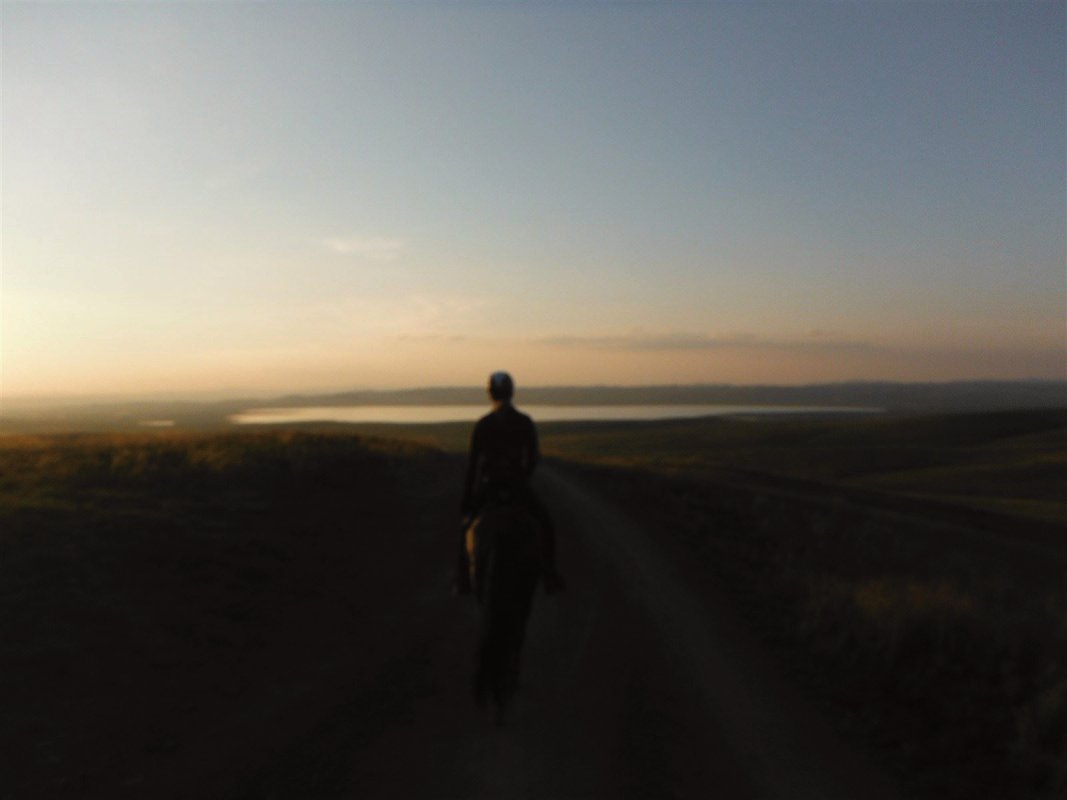 Anne crests the hill above the lake and HS12
We had fish stew for supper, a nice change from the mutton and/or goat; and wonder of wonders – were treated to a night in actual beds, the first since leaving start camp.
Categories: None
/